I saw a picture of this wreath last summer on Pinterest and fell in love with it! I knew I had to make it for this Fall. Last night I hosted a craft night so we could have some time to create and visit with one another and it was so relaxing and good for the soul. I didn't take any pictures of the process but I've already had people ask how to make the wreath so I will share with you what I did and I'm sure you can recreate it as well.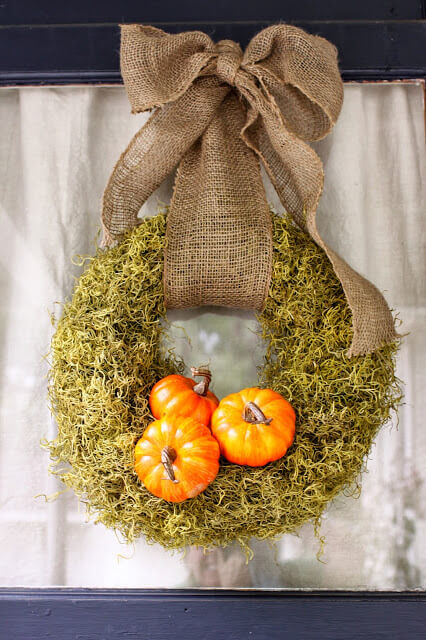 I used a green foam wreath I had already purchased but after I found these online I wish I had bought them in time to use because it would have made this wreath effortless. The website has them listed 3/$18. Totally worth it if you ask me. Click
HERE.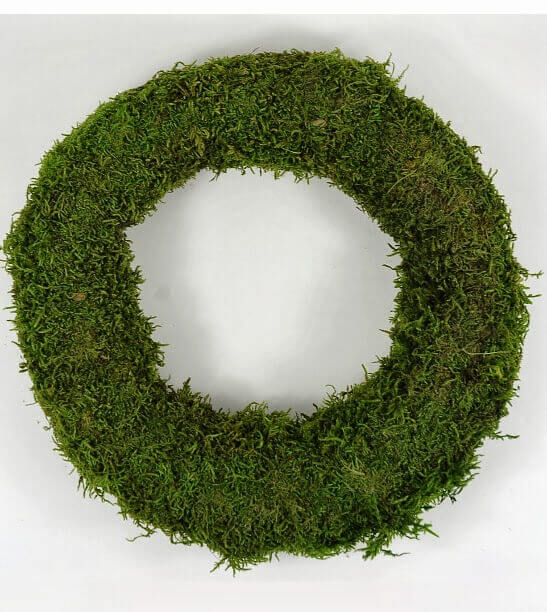 I bought
THIS
dyed Spanish Moss.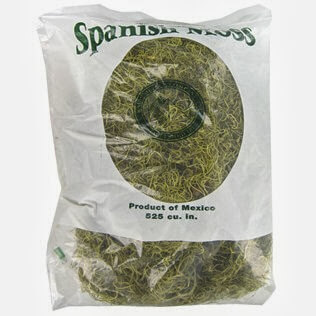 So you basically pull the mess of moss out of the bag and take your hands and form it to the wreath and then lay down tons of hot glue and use a plastic fork or stick of some sort to press the moss into the hot glue. You don't want to use your fingers for this step unless of course your cool with burning flesh;)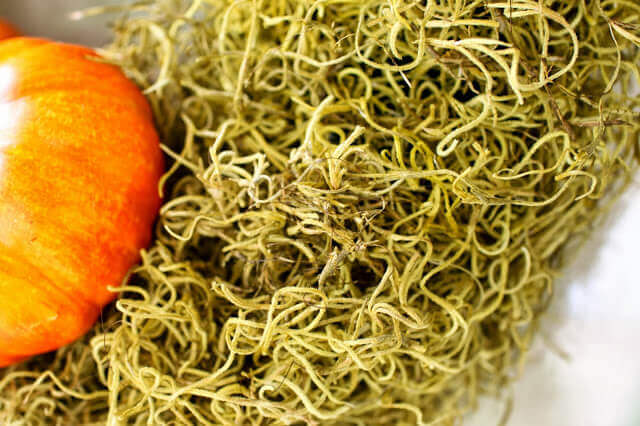 Then you take miniature artificial pumpkins and hot glue them onto the moss as well as to each other. This was easiest when someone held the wreath upright for me so that I could place and secure them as they would be once hung on the door.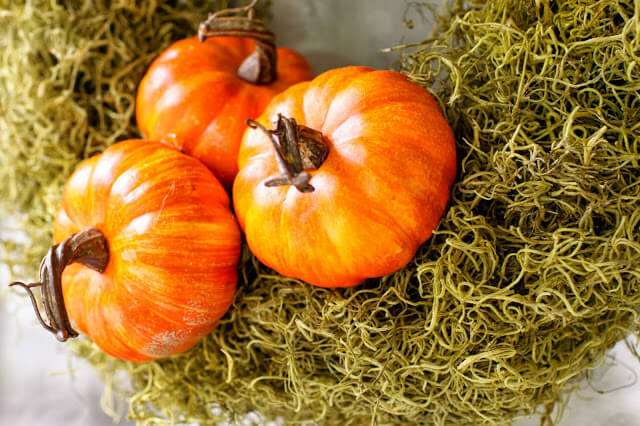 Then take 6" natural burlap ribbon like
THIS
and tie a bow around it!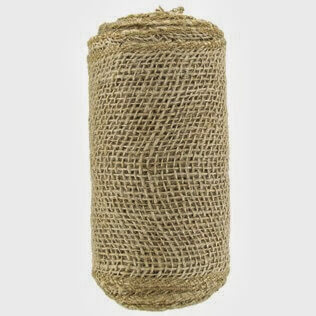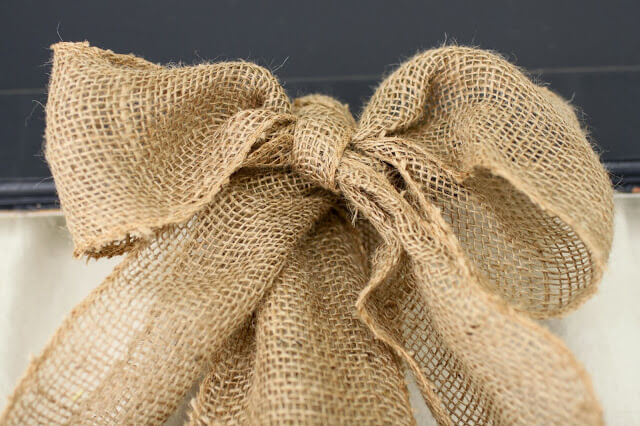 And there you have it!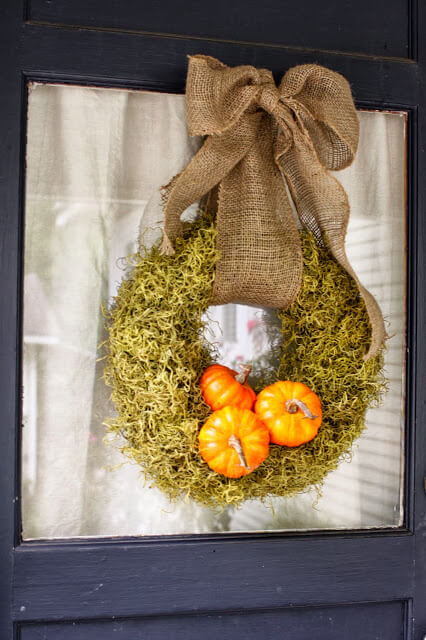 Oh and for those wanting to know if
Pam's Cheesecake
is actually as amazing as it's said to be it really is!