The title really should be Nutella oatmeal chocolate peanut butter coconut cookie dough bites but we will go with the above title.
One of the things I always like to do during a break is to stock up on healthy and convenient snacks.
You see, my husband is not a planner when it comes to going places and I need to be ready to jump in the car at a moments notice and have easy snacks to throw together to take with us wherever we go. I have made homemade granola bars before but didn't have a creative way to package them and my kids didn't seem to finish the entire bar so when I saw energy bites I knew we needed to give them a try. Little did I know they would taste like cookie dough and we would go through a batch within a 24 hour period. Needless to say these have been a huge hit to take with us whenever we are out and about and even when the kids need a small snack to hold them over until meal time. These are delicious and packed with protein and your kids will love them!
Ingredients:
2 cups of old fashioned oatmeal oats
1.5 cups of shredded coconut
3/4 cup chunky peanut butter
2-3 Tablespoons of Nutella
1/4 cup of honey
1/4-1/2 cup of peanut butter & chocolate chip morsels
1 tsp vanilla
2-4 Tablespoons of chia seeds or flax seeds (I used chia)
*yields 48 bites the size of a tablespoon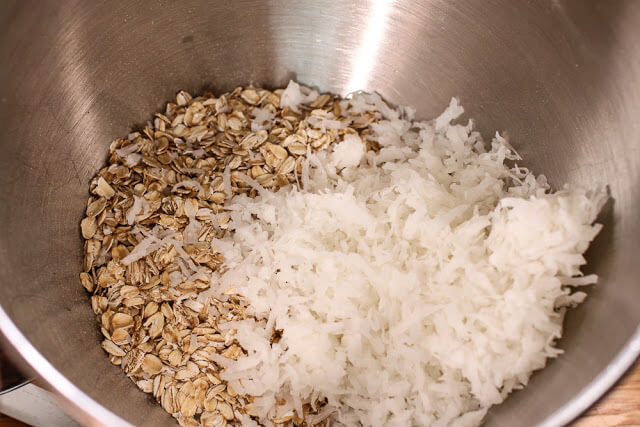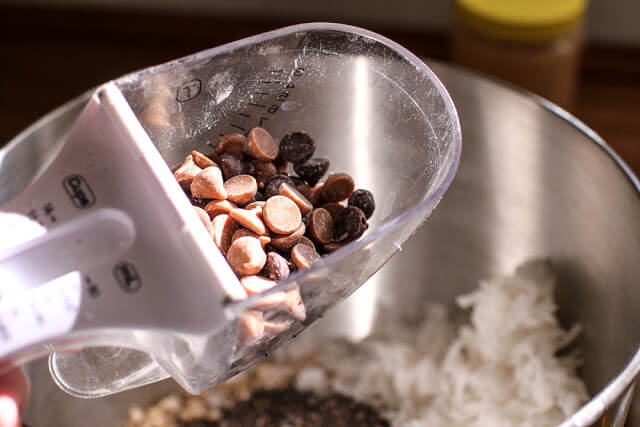 Mix all dry ingredients first.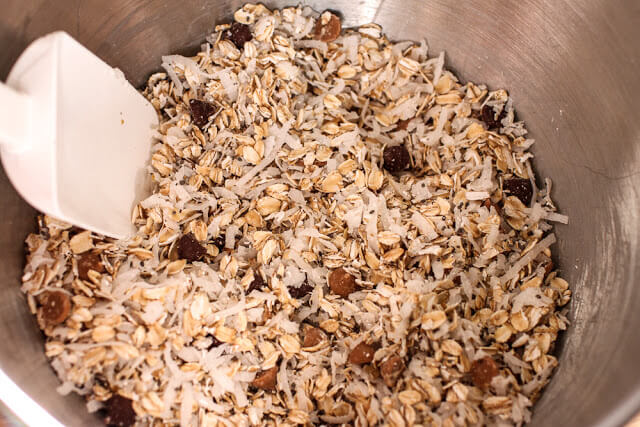 Then add sticky ingredients. The honey I used was VERY thick and helped hold it all together. If yours need more of a binding agent don't hesitat to add more peanut butter.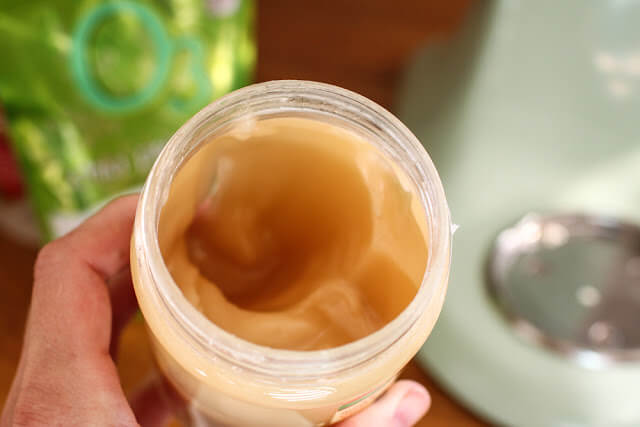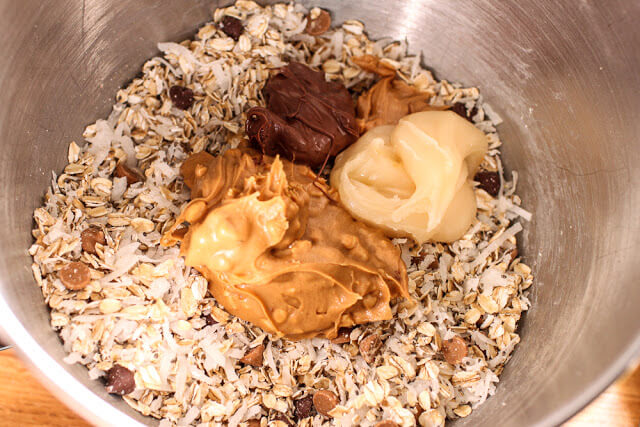 Mix in the vanilla while the mixer is mixing so that it spreads evenly.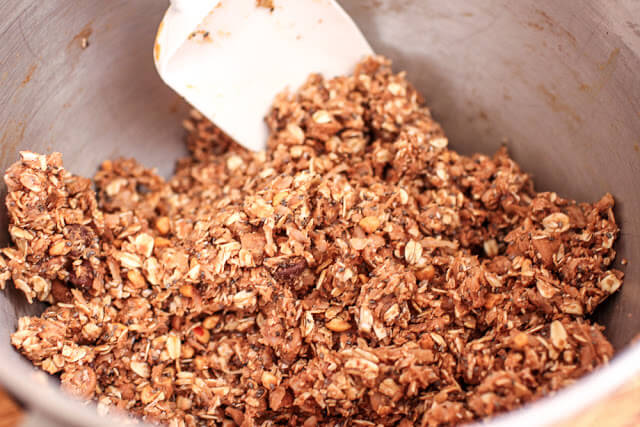 Scoop them up and roll them tight.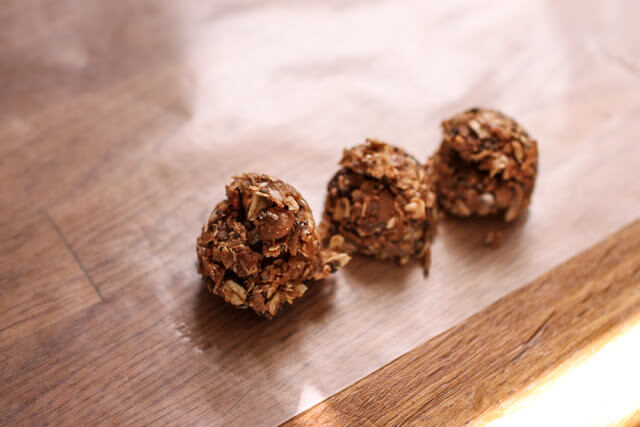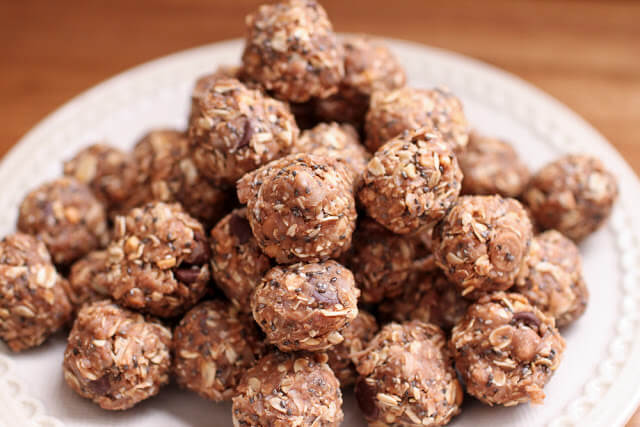 There you have it! Now go make a batch and add in anything your hearts desire or whatever is in your kitchen pantry.
Original recipe found
here
.