I spotted this little tray at a yard sale for a quarter and snatched it up because it was gorgeous! I kid, I kid! I got it because I had one of these as a kid and LOVED having it in my bed to set things on and use on the couch for snacks when I was under the weather. Typically I purchase items that many would pass by because they look a wreck but I grab them up because a) the ugly things are the cheapest and b) I can visualize it transformed with a nice coat of paint on it. I knew I wanted to paint this for Little Miss so she could use it in her big girl bed. I love the way it turned out and the whole project cost $1.25. I spent .25 on the tray and $1 on the paint.
I painted a coat of acrylic paint as my base coat and what would be the color of the chevron pattern.
Let it dry overnight and then tap the chevron pattern using painters tape.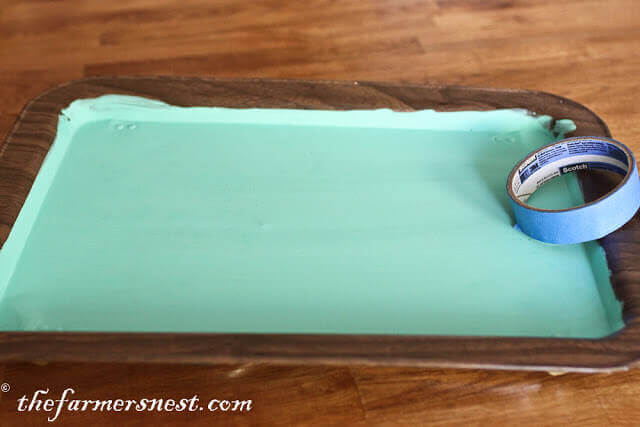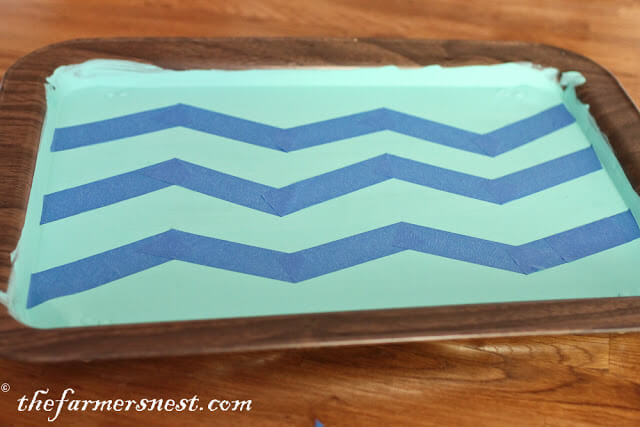 I took it outside to spray it down with some heirloom white from the dollar store.
I allowed it to dry overnight and then removed the tape.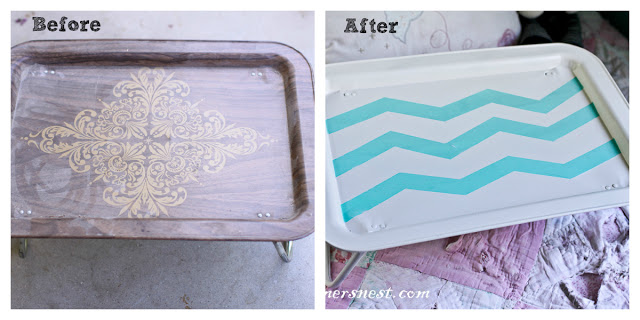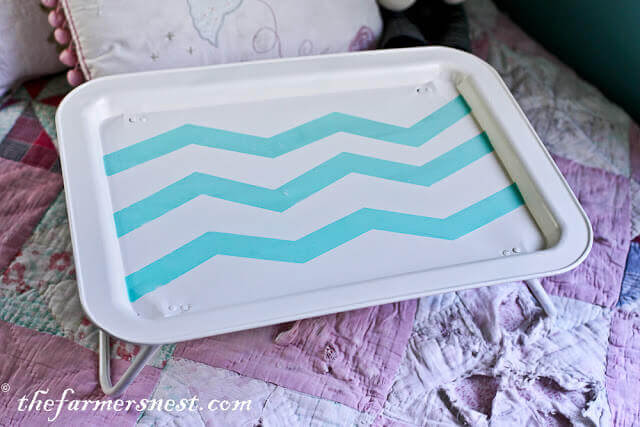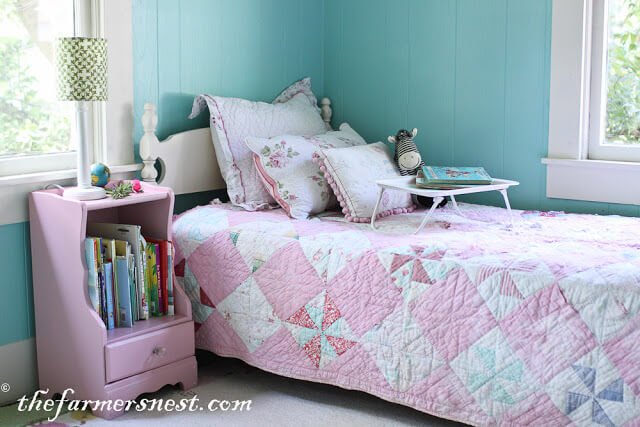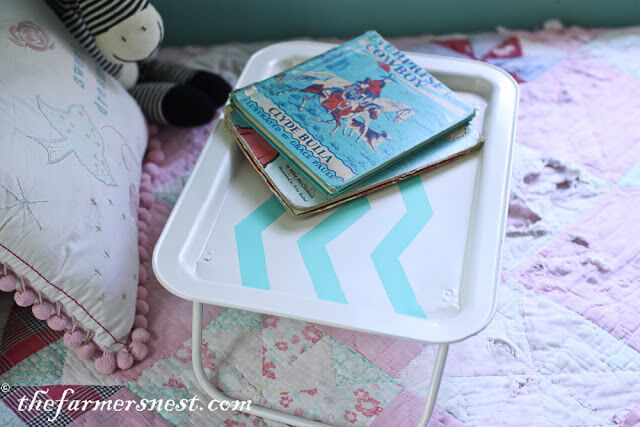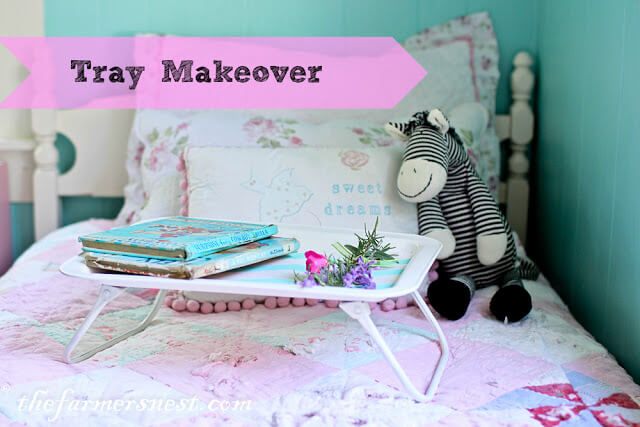 Quick, cheap and easy! Sometimes I need a simple project to inspired me to accomplish others that I've been putting off but want to see done. Now I'm onto that dresser that I found on the side of the road.