Vintage yard sale find.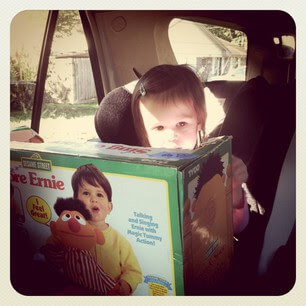 We love Ernie!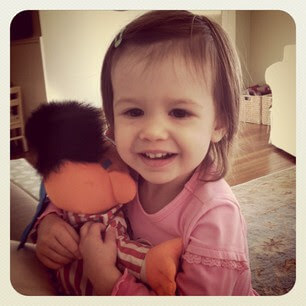 We knock, knock, donut dropped somebody. You should try it sometime. Surprise someone on Saturday morning by dropping off donuts, quietly knock and run like heck to your car so they don't see you.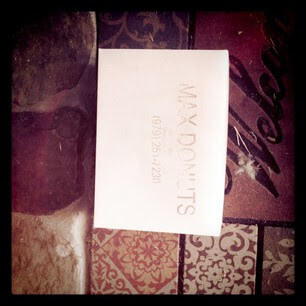 Cuddle time with Nellie.
Loving my quality time with this little guy.
Helping Mommy make dinner.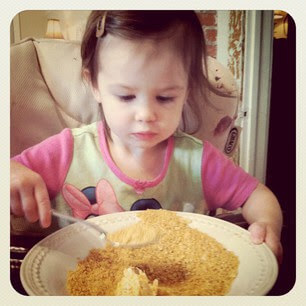 When a two-year old fills the food bowl......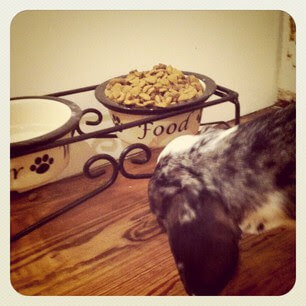 Cold enough for leggings (in Texas that means it's around 65-70 degrees).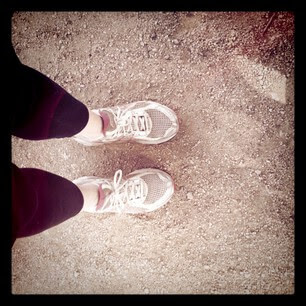 Painting Pumpkins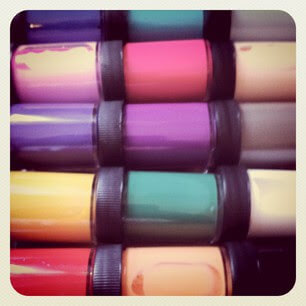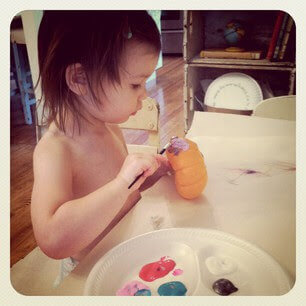 Loves her boots. So much so they are going to the boot repair shop today.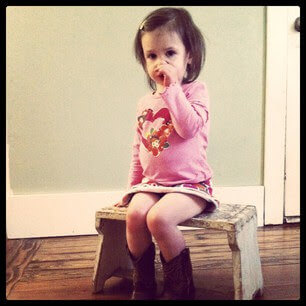 Sad day. Only a week or so until the new month and then I get another jar.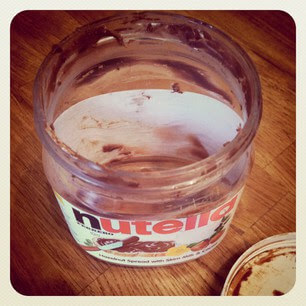 But we will squeegee it to the last drop.