Just when my Wings-N-More lovin' husband didn't think I could get any better I went and made this......
Buffalo Chicken Bites and Baked "Fried" Pickles
Go ahead and mark these two down as "must try" recipes because they are for realz ya'll!
As in the best "fried" pickles I've ever eaten and a delicious take on hot wings.
Buffalo Chicken Bites
4 cups of cooked shredded chicken
1- 8 ounce box of cream cheese
1 cup of shredded cheddar cheese
1/2 cup shredded parmesan cheese
1/4 cup Buffalo wing sauce (you can add more to taste)
3 cups of corn flakes pulsed in a food processor into fine crumbs
When chicken is still warm mix in the cream cheese and buffalo sauce. Using a fork stir it fast in order to shred the chicken even more. Once it's a creamy mixture add the cheddar and parmesan cheeses. Place in the refrigerator for at least 30 minutes and up to 24 hours to allow the mixture to harden.
When your ready to make the bites take the mixture out of the refrigerator and scoop the balls with a small ice cream scoop (mine was 1 1/2 tablespoons).
Drop the spoonful into the corn flakes
And roll around until evenly coated
Place in the oven at 350 degrees for 25-30 minutes or until golden brown.
Baked "Fried" Pickles
1 egg
1 tsp worcestershire sauce
3-4 Tablespoons of flour
1 teaspoons of Tony Chacheres cajun seasoning
1 1/2 cups of Panko Japanese bread crumbs
Dill pickle chips
In a shallow bowl add 1 egg
Whisk it......and whisk it good!
Add the flour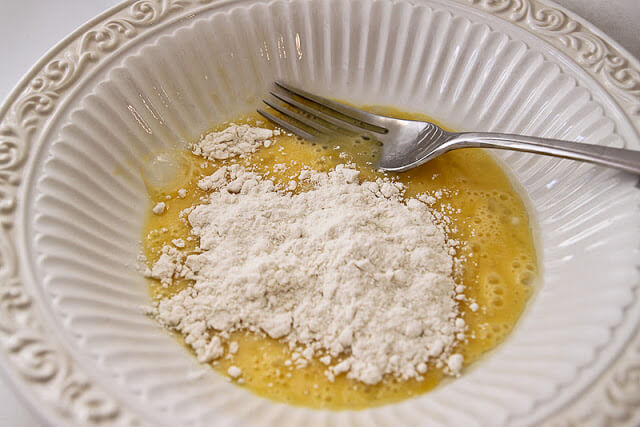 Mix until it's a paste like consistency
Add the Worcestershire sauce
And the Cajun seasoning
Mix it together
Dump in the drained dill pickle chips
Coat them
Pour the Panko bread crumbs in a shallow bowl. You can sprinkle some Cajun seasoning in here if you want to.
Add pickles in one at a time
And press it into the crumbs to make sure it sticks well
Evenly coated
Spread them on a wire rack that is over a cookie sheet. If your wire rack is not coated you might want to spray it with some non-stick oil.
Place them in the oven on broil (500 degrees) for 3-4 minutes. Take them out and flip them onto the other side and return them to the oven for another 3-4 minutes. Keep your eye on them to make sure they don't burn.
And serve them up with some homemade buttermilk ranch dressing!