I am loving these days of 70* temps and spending most of our days outside. It seems that it doesn't matter what we are doing if we do it outside it's 100x better. I love how being outside stretches their creativity and imagination in ways that doesn't seem to happen when we are indoors. I love coming inside and seeing dirt build up in the sink as I wash off their hands and feet for lunch. Speaking of dirt...I finally got around to planting some fall plants in my urns after they had set empty for months. As I was working on planting what should have taken all of 20 minutes ended up taking over an hour because every time I would place a plant in the dirt Bubby would pull it right out. I'm really thankful for the one year warranty that came with the plants because with Bubby around we are going to give them a run for their money.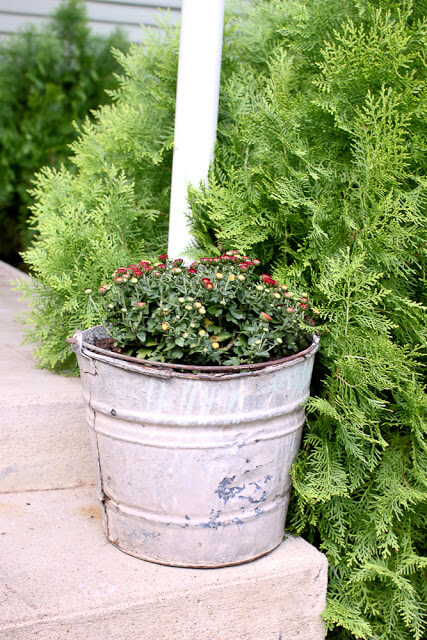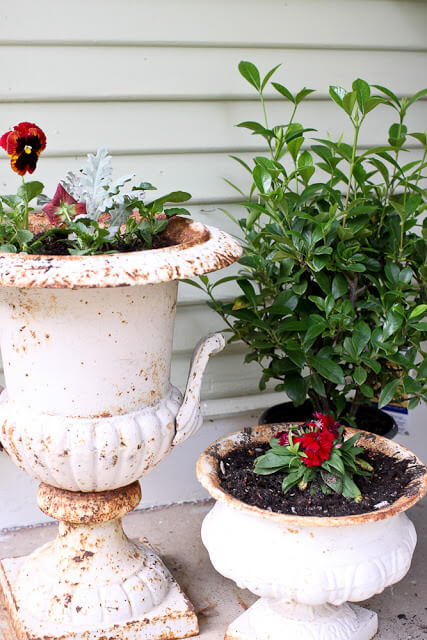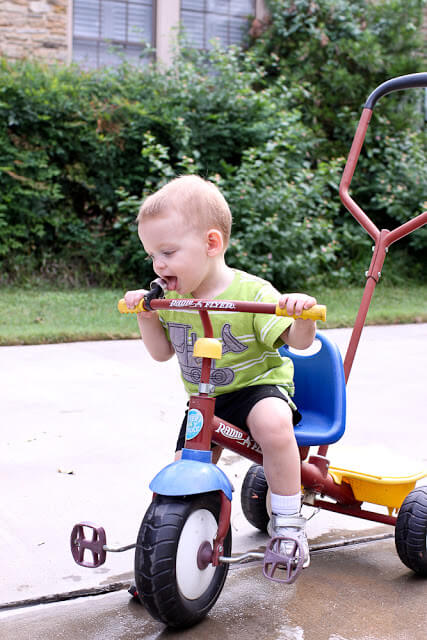 Licorice the cat is still around.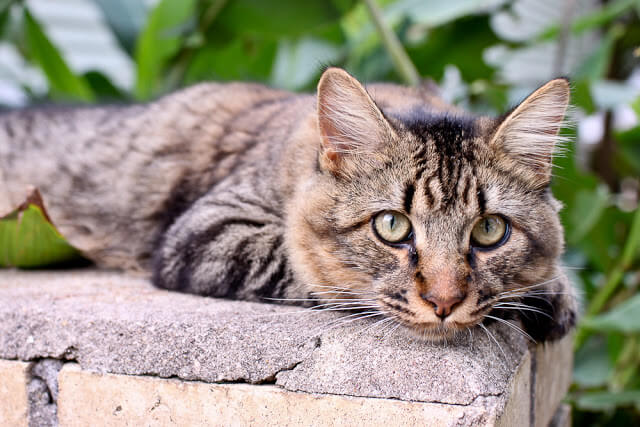 Our neighbor dropped off a bag of Zinnia seeds a few weeks ago and promised me it was as easy as throwing them in the ground and watering them a bit. I have been amazed at how well they have done with very little attention. What was just seeds a few weeks ago is now a large row of happiness.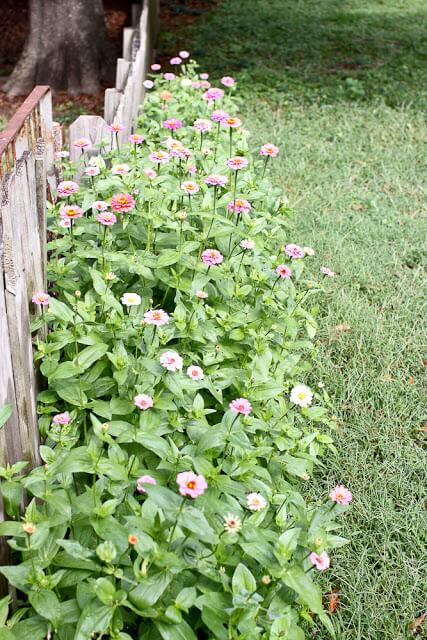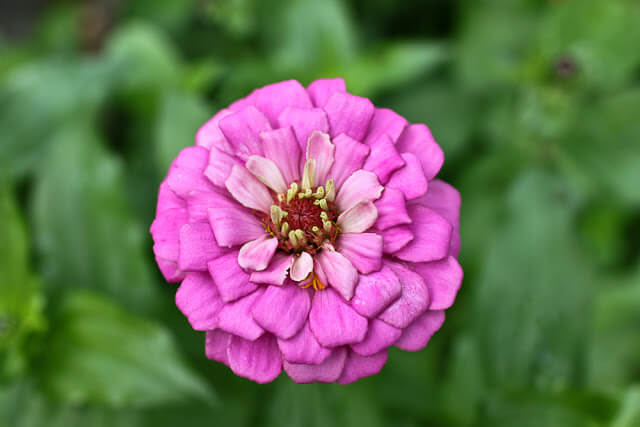 What have you been doing to enjoy this weather? Have any of you been to a pumpkin patch or corn maze? There is a new corn maze in our area that I'm hoping to make it to this year.
Y'all make sure to check back tomorrow for a giveaway!