So....I've been in an Olympic induced coma and can't seem to pull myself out. I stay up waaayyy too late and have cried many many tears watching "Raising an Olympian" videos.
Because of the Olympics and well... life I realized I never posted my phone pics from this week and our stay on the Riverwalk.
So the hotel we stayed at was super swanky..... as in brought us frozen champagne grapes, frozen cucumber infused towels and chilled Evian water in a can to use while up on the rooftop pool. Isn't that fun and silly? When I'm at places like that I wonder how many of us are acting like we belong and how many actually have money and live that lifestyle. As I giggle while spraying my face with chilled water I know it's not hard to tell that I'm most comfortable in my backyard with my feet propped up on a $15 blow up pool from the wal-marts.
While we were there we also slipped away at night to go see a movie in the IMAX. I forgot how intense the IMAX is. It was so much fun!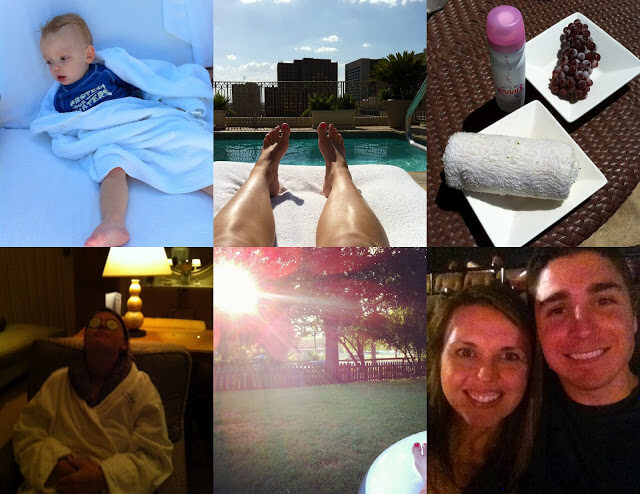 Now that we are home I have been eating my favorite
herbed-garlic-parmesan-popcorn
/ while watching the Olympics, spray painting a bed frame for Little Miss, and got to enjoy a full moon on my late night run. I also had a date with myself. After four days all together in a hotel room I was in need of a little away time to regroup and come back refreshed. I went to Target and wondered around and found some cute clothes. Got some new makeup. As the lady tried new makeup on my face I couldn't help but think about the scene in the movie
The Other Sister
where the lady only puts makeup on half of her face. As for me she put full makeup on all of my face, like coming on too strong lots o makeup. Then I went and ate dinner by myself with all that makeup. Awesome. While I'm on that subject do any of you have a foundation that doesn't feel heavy but covers well without looking caked on? I think I may still be searching for the right fit.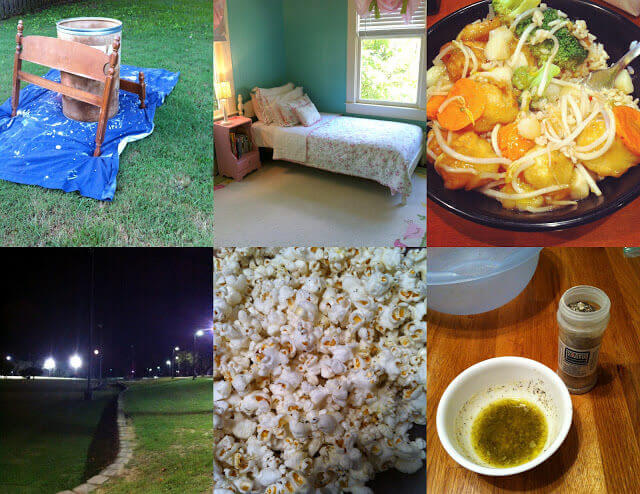 Ok...now that I feel caught up I look forward to being better about taking more pictures and posting more to the blog. Matt starts football tomorrow morning at 6am and life will kinda return to normal in the coming weeks.