I need to introduce you to my newest addiction.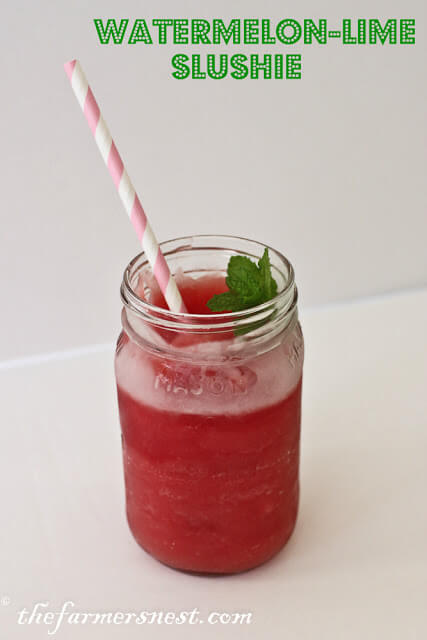 It's seriously delicious! I made it early last week when I was searching for different smoothie ideas to go along with my green monsters. I found many recipes for watermelon smoothies involving yogurt, bananas, ice and milk, none of which tasted like the right combination to me. The one ingredient in all the recipes was lime and that tastes perfect with watermelon so I thought I would keep things simple and just combine watermelon and lime. The key to this concoction is freezing the watermelon in advance. The frozen watermelon creates a smooth and creamy texture that's absolute perfection.
Here's what you will need:
Frozen watermelon cubes
Limeade
That's it!
Measurements will depend on how many servings you're making but you can't go wrong with adding as much watermelon as your container will allow and then filling it 3/4 of the way with limeade
.
If your bullet or blender is struggling you might need to add a little extra limeade to thin it out.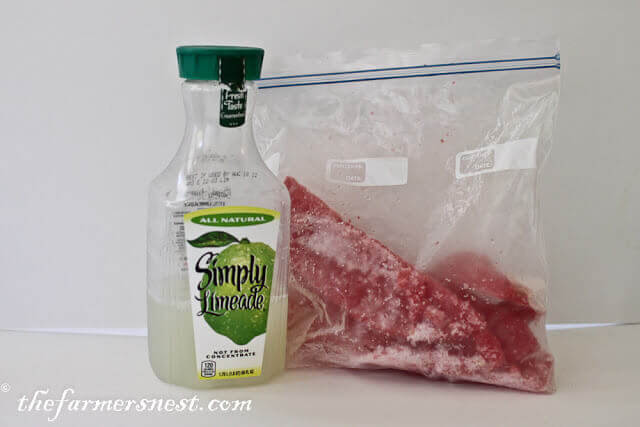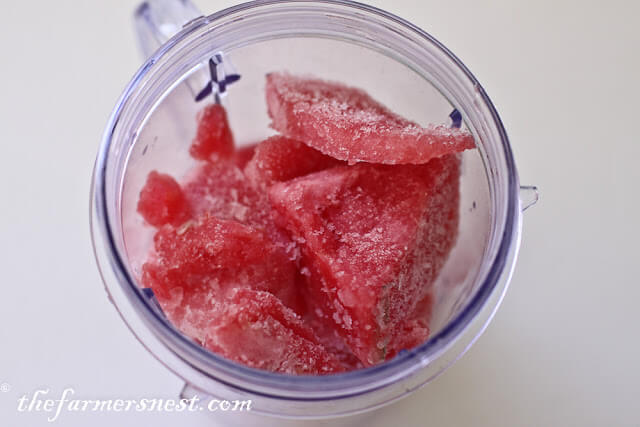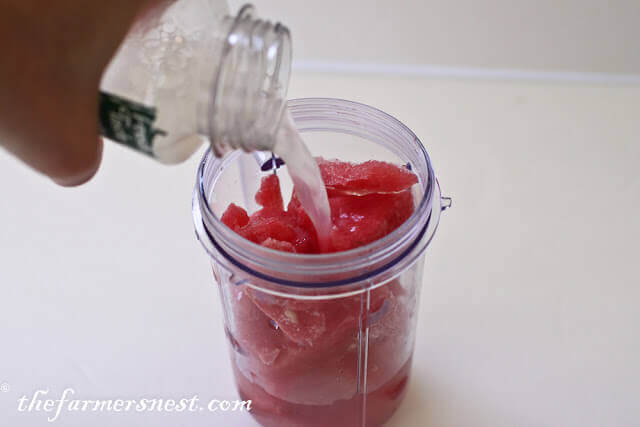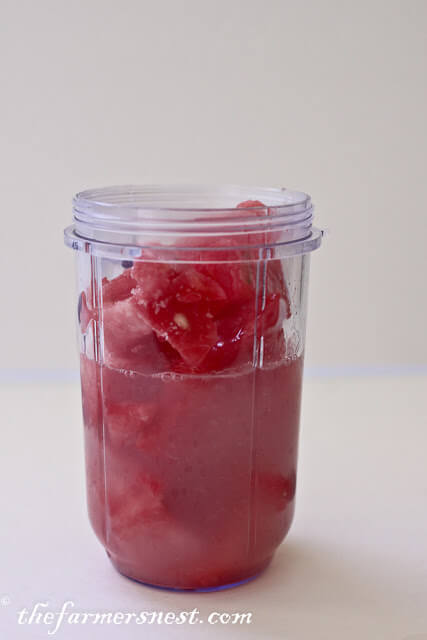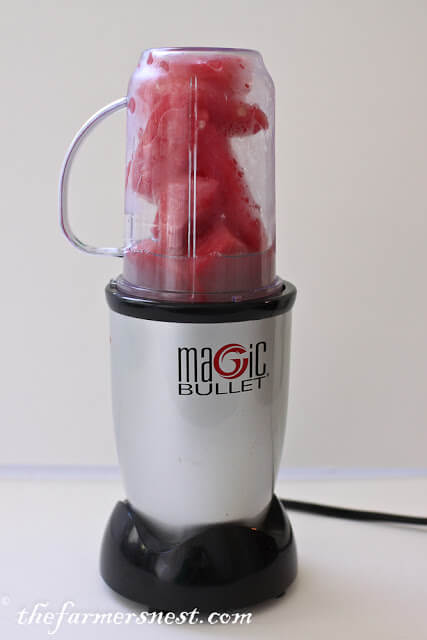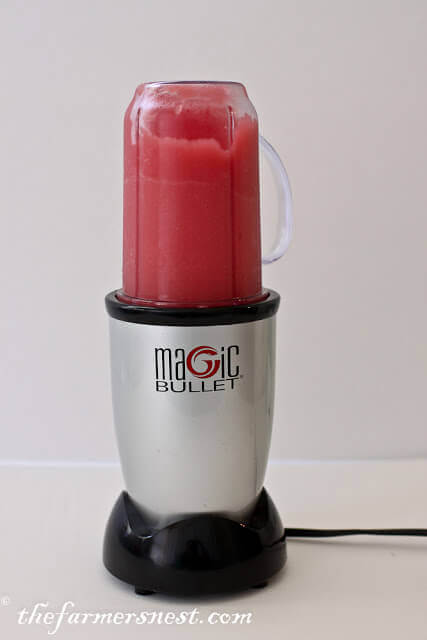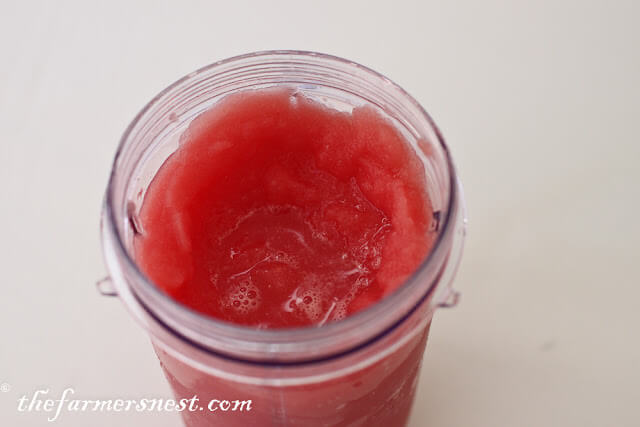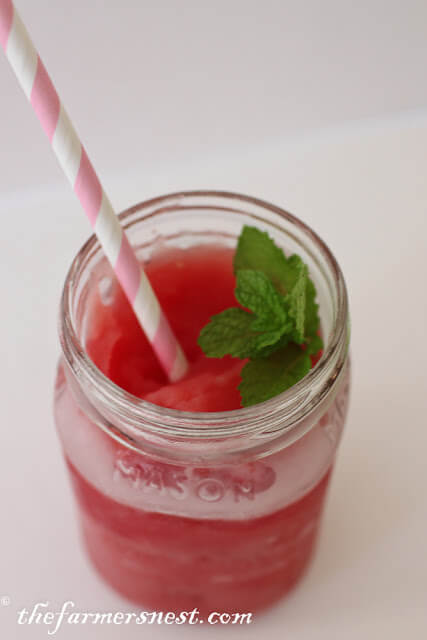 I have to admit that yesterday I made three glasses.
I-CANNOT-STOP-MYSELF!
Now I need to run to the store and buy and cut up as many watermelons as my freezer can handle so I can enjoy this summer-filled drink year round.