Well...that was a fast week! We're soaking up Daddy as much as possible because come Monday he will be back at the daily Football grind. This week we had the perfect amount of sunshine and the perfect amount of rain. The weather has been fabulous this summer. Even if it's 100+ come August I will have no complaints.
We like to be active as a family every evening after dinner. On the nights that it was pretty we went to the park and worked out and played and on the nights that it was rainy we went to the gym to let the kids get their wiggles out. I love our evenings together!
Some other things we did this week:
Blue Bell tour and ice cream
Left Bubby to himself for two minutes and found him playing in the potty. Oh dear!
Went to
La Madeline
with a dear friend and then to TCBY for dessert. It was such a treat.
I got a donut maker last night and busted it out this morning only to be totally disappointed. I clearly messed something up. All you donut maker enthusiast please share your recipes and secrets.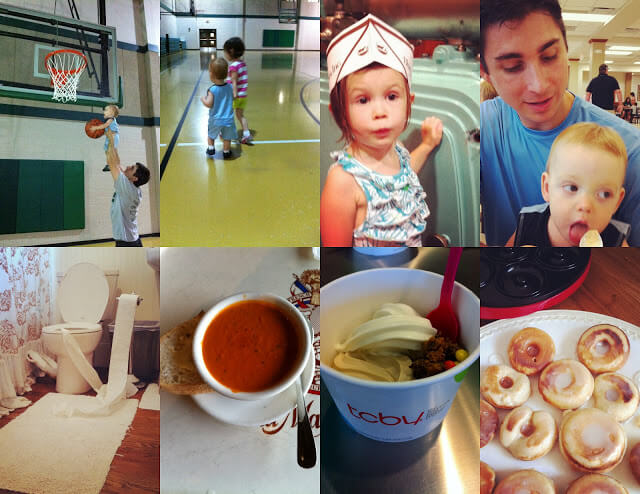 I love running in the rain!
Beautiful sunset on a drive home.
Playing in the park.
Loving my green monsters every morning.
Little Miss in her workout getup.
Bubby chilling in the stroller after a hot run.
Cows at sunset.
Rainbow!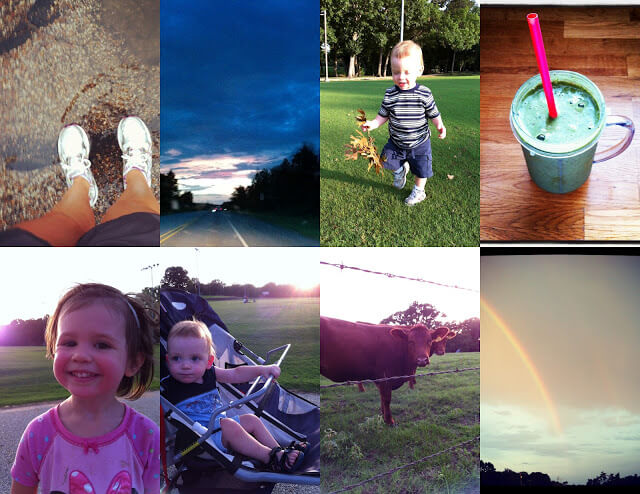 Y'all have a good weekend!