Hey y'all! We made some homemade play-dough last week and at 6 days old and a lot of use it's still super soft, moldable and going strong. I say this with excitement because I've tried recipes in the past that haven't produced a good quality product so I'm really happy to share this one with you.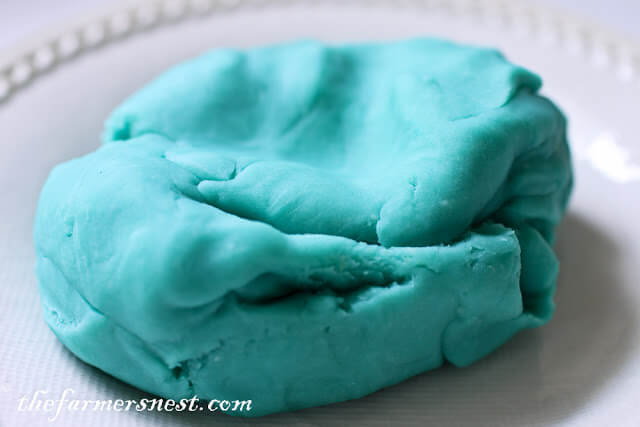 Soft and Scented Play Dough
1 cup of warm water
1 cup of flour
1/4 cup of salt
1 T vegetable oil
2 tsp cream of tarter
2 T kool aid powder (for added color and scent)
Mix all ingredients in a saucepan and stir with a spatula or wooden spoon until it clumps into a ball. Once it gathers into a ball, place it on some wax paper and knead with your hands to work out the clumps (my favorite part.) Once it cools down it's ready to go! I have been storing mine in a Ziploc baggie and it's doing great.