I have both babies down for a nap at the SAME TIME! That hasn't happened in a long time! Wondered where I've been? There's your answer.
This morning as I was reading in the word and doing a devotional with Little Miss I was so blessed by her little devotion. It spoke to me so deeply and yet so simply.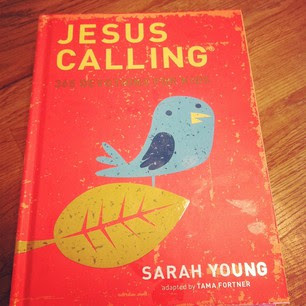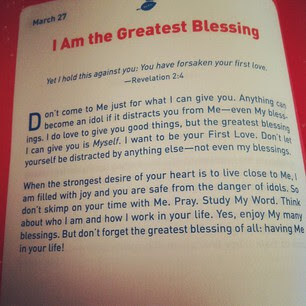 "Anything can become an idol if it distracts you from Me - even my blessings." Wow! I needed to hear that this morning. I needed to read it in it's simple form. One of the greatest blessings I've experienced as a parent is viewing Christ through my children's eyes. To see him as a child does and not overcomplicated things. I have a tendency to do that. So, to read children Bible stories and devotions is sometimes rich and deep for my soul. I did not grow up on these stories so to some degree I missed this perspective. I enjoy reading this material and then going to my study Bible and drawing a deeper message. If your like me and sometimes need a visual or more "aid" in understanding his word, I encourage you to read from your children stories and then come back to the text in your Bible. God moves in many ways. He daily uses my children to sanctify me.
Hope y'all are having a wonderful day!