The last two weeks have been fairly productive on the nursery front. I have so much stuff that needs to be painted and worked on outside so I've been somewhat limited by this fickle weather. As soon as that sun breaks through I put on my work clothes and head out.
On the nasty days I do things like repaint the room the same color it was. Yeah...you heard correct. I bought sample after sample of green tone paints, would put it up on the wall and find that it just didn't feel right. I had in my head that his room was going to be light green and white with rusty red accents and I just never found any fabric that fit the image in my head.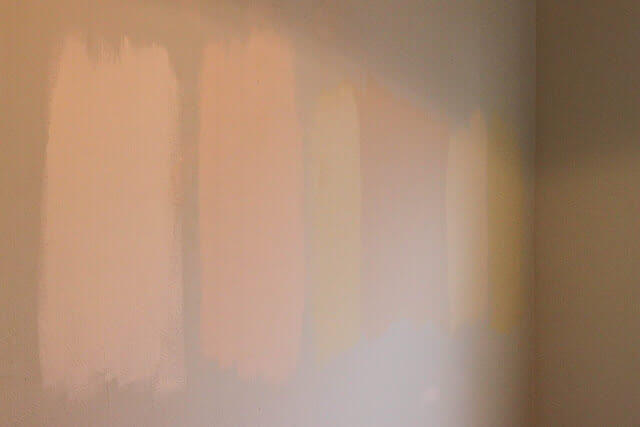 Last week my friend Veronica took me to
High Fashion
in Houston to look for fabric. Wholly smackers that place has like 6 floors of fabric! I knew if I didn't find what I had in my head...that it just plain ol' didn't exist. So as I was cruising through row after row of fabric I noticed I was consistently drawn in by blue's. I found the fabric that worked with my price range....made the commitment right then and there and got my fabric for the bedding.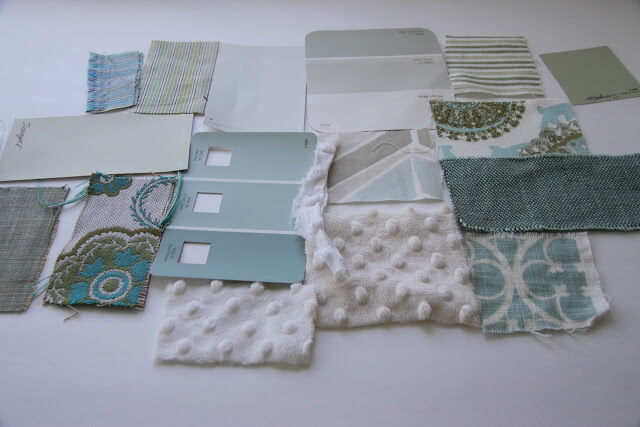 So I bring the fabric home...take it into the nursery and would you believe that the blue in the fabric was a perfect match to what I already had on the walls?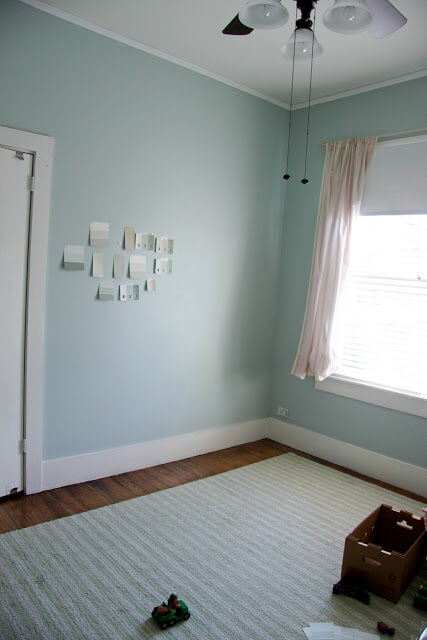 Being that I had already painted samples all over each wall and we didn't have any of the original paint left OR the color chip of what it was my sweet husband cut out some of the drywall and took it to SW for a color match. We got a new gallon of the "old" paint, came home and painted the room all over again.
Now I'm just waiting on one last cut of fabric to get in town this week and then I'll start cranking out the bedding. I can't wait to see how it will turn out.