Our week through my iphone. You can follow me on instagram @thefarmersnest
This week....
I made it to the gas station with "0" miles in the tank.
Got ready to make waffles and realized I had heated up the Foreman Grill. Ooops.
Watched the sunset in the backyard.
Made yummy breakfast treats.
Watched babies sleep.
Watched the garden grow.
Trying to decide how short to cut my hair. It's the longest it's ever been. It's kinda driving me nuts.
Met up with old college friends to eat at Freebirds.
Got JJ's sno cones.
Little Miss snuck out of bed to be with Daddy.
Bubby got a new tooth.
Made strawberry jelly.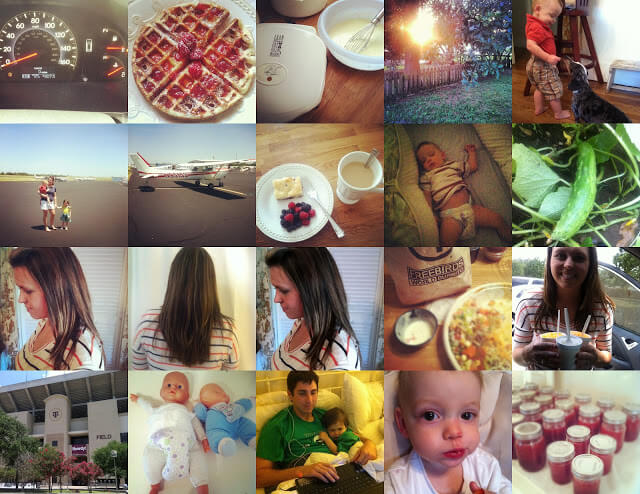 Last night we had planned to go to movie in the park until we saw a storm roll in. We stayed outside anticipating it and promised Little Miss that we would dance and play in the rain when it came.
It was the perfect rain shower and we had an absolute blast playing in it. I have always been one to be in the rain. Always. If there is rain I either want to go for a run in it or go play in it. The movie got rescheduled for next week so it's a win win.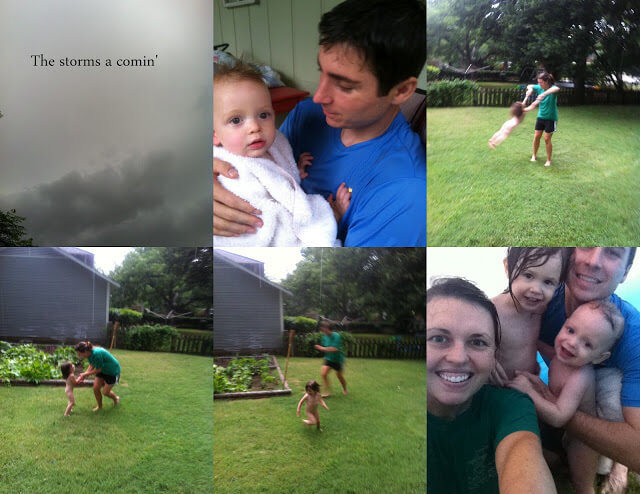 I hit up an awesome yard sale this morning and bought pretty much my whole curriculum for Little Miss for less than $20. I was so excited. If that wasn't enough to get my day started right we found out that we won tickets to the circus tonight, AND my college roommate is coming in for the weekend and is meeting us there. It's gonna be a fun weekend. I have never been to the circus so I'm so excited.We entered the contest at
BCS families
a website that shares local activities and events for families in the BCS area. You should go check them out!
Hope y'all have a run weekend! Do y'all have any fun plans this weekend?