The morning of her Birthday she slept in to an unusual 9:15. I kept watching the monitor waiting for some movement and sound, I just couldn't wait for her to see her present...her very own table and chairs. I finally couldn't handle it any longer and I decided to go in and wake her up, as she approached the living room she instantly noticed the Happy Birthday bunting and then saw what was below...her eyes got big as she new this new arrangement was just for her. I love that! She of course found the fish first.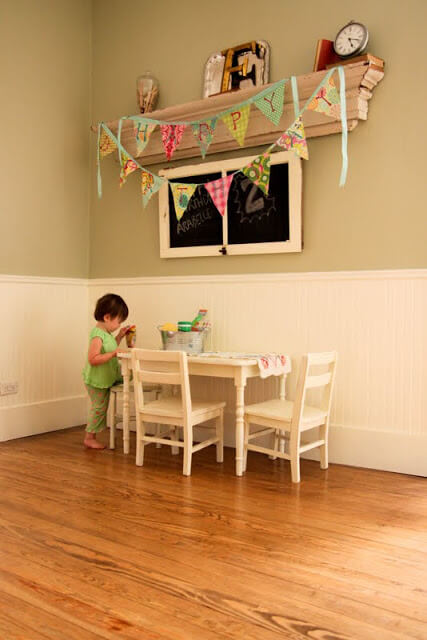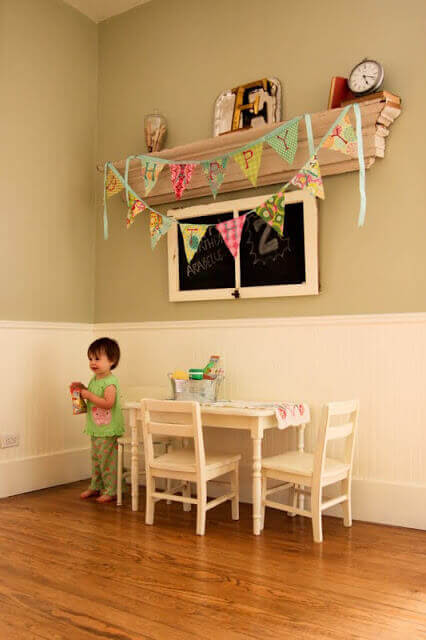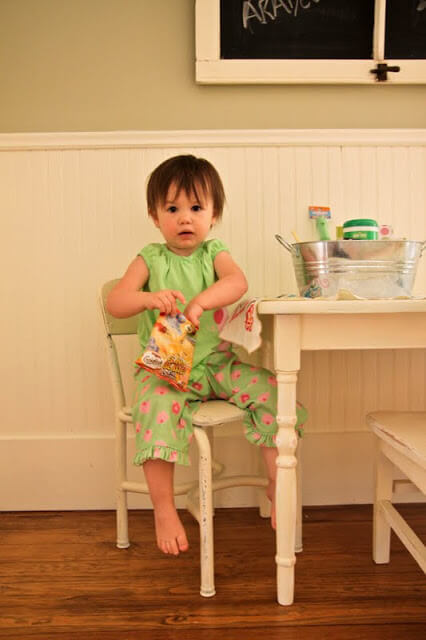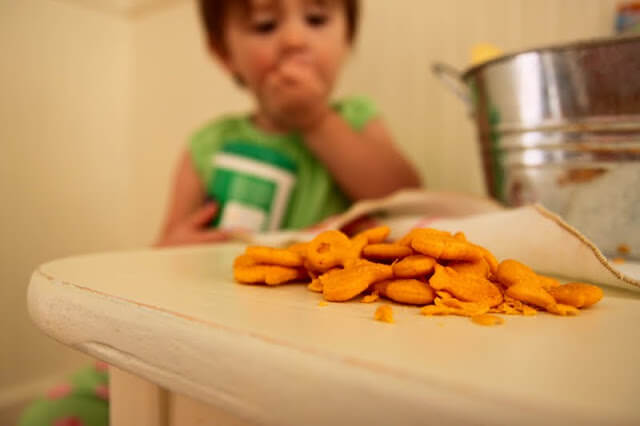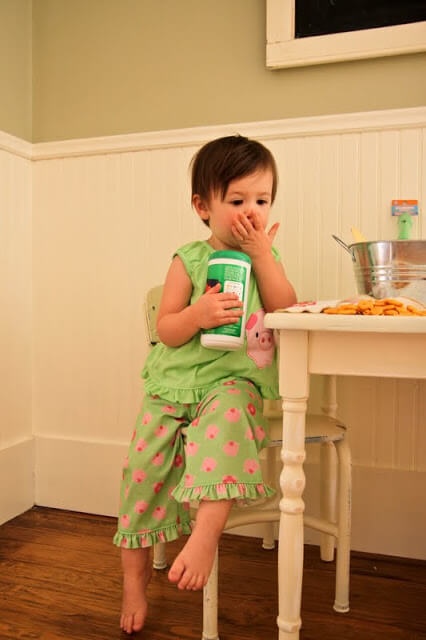 Then we headed to Blue Bell with Daddy for a Birthday ice cream treat. We went to the gift shop first in hopes of finding a duck just like the one she had been given as a baby but no such luck, she picked out a "moo" instead.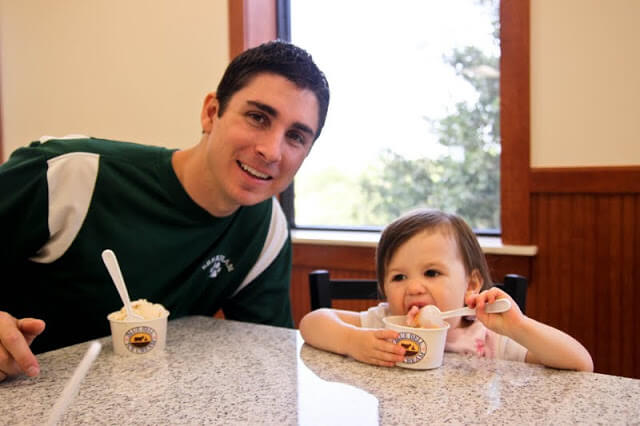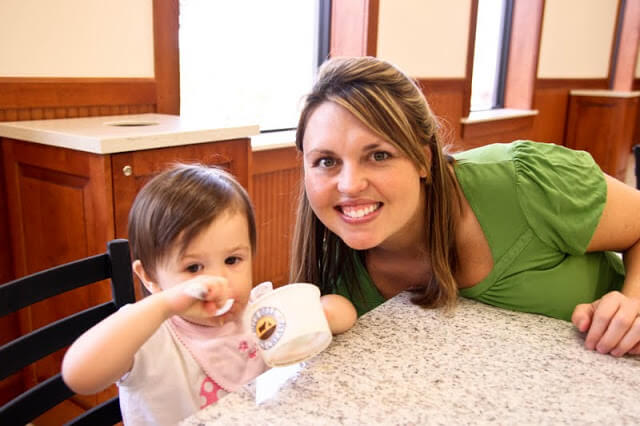 Daddy wanted to write a little something for his baby girl to remember and look back on.
Arabelle, I can't believe that you are two years old. I love your sweet spirit and seeing how much you love other people. You are my special little girl.
greet me with a smile and a welcoming "hi" when I come home or just come into the room you are in.
wave at me when we are eating dinner to get my attention.
clasp your hands together, bow your head, and close your eyes to pray at dinner, bed time, and other random times of the day
try to say the words I am teaching you (kiss is kish, lotion is losha, and so on).
think Nellie really is talking or playing with you.
get a book, bring it to me, sit down in my lap, and ask me to read it to you.
sit next to me in the chair or on the bed to watch Elmo.
get a baw (ball) to play catch with me even though you only play for about 15 seconds.
say wiggle wiggle wiggle (your interpretation of a pig and being tickled)
include everyone in your fun.
hold my hand when we are walking.
always know when we are eating a snack and want some of it.
love stickers, coloring, and painting.
want me to kiss your booboos.
dive under your pillows in your bed when I come back in your room to say "night night".
pat my back and say "aww" when you give me hugs and kishes.
I could go on and on, but I could never summarize how much you mean to me. I want to be godly example for you. I pray for you everyday that you would grow up and love the Lord with all of your being. We are so blessed to have mommy stay at home with you and bubby to love on you and take care of you. Robyn, you are truly an inspiration to me. God has gifted you in so many ways and you are truly an example of a Proverbs 31 woman. I am so thankful that you stay at home with our children. My heart does "safely trust you" because you love Jesus Christ and I am at peace everyday that if I am working my children are learning about their purpose and worth in the eyes of God. Arabelle, we love you!