Made a run to the hills yesterday to get the last of this seasons peaches.
Umm yeah...Papa Prehn brought 250 lbs with him. I'm gonna need a lot of help peeling peaches in the next few days. If you want some peaches at the cost of helping a sista out....then come on over and grab a knife. You think I'm kidding, I'm not.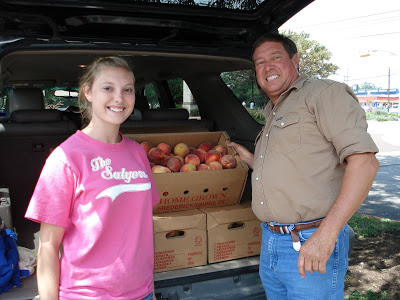 Arabelle doesn't seem to think their as delicate as I do.