So...I have been planning on making things to start and etsy store for a long time. There have been a few things keeping me from really committing and getting started. I have been waiting for a craft room.
It's almost done as in maybe the next few days but here is how it started. This is embarrassing but it's what happens when you have a room that nobody walks by. Before we started working on making this the craft room I noticed we didn't have a junk drawer in our kitchen. I thought to myself that everybody needs a junk drawer and then it dawned on me...oh yeah...we have an entire junk room!!!
Another reason is that I want to make sure that all things I create are of high quality. I don't want things to fall apart or unravel at the seams so....I got a serger. This machine is some kind of scary!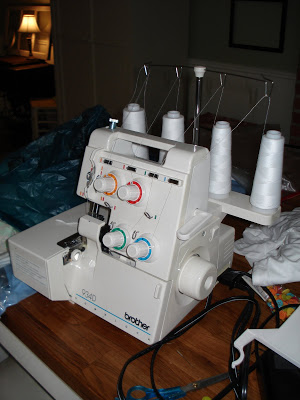 I tremble at the thought of threading it.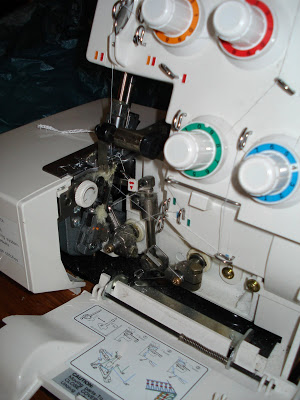 With many lessons from youtube and my mother-in-law via skype I plan to have this thing down soon enough.
I thought I would make things for Arabelle first and see how they hold up. This outfit was made last night so it is not perfect. I was just so ready to make ruffles I could hardly stand it.
Speaking of ruffles...did you know that you can make ruffles by sewing a straight seam with a long stitch and just pull the bobbin thread???? Here I have been using a ruffle presser foot that has nearly ruffled my fingers it's so spastic and crazy. All this time it was as easy as sending it through the machine and gathering the bobbin stitch.
I am planning on taking a few lessons on sewing over the next few weeks so hopefully I will learn more tricks or the trade. I am self-taught which means I sometimes make a huge mess and don't really know what I'm doing. I hope to learn more and help others along the way.